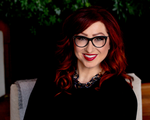 My KISA Moment Photoshoot ~ Capturing and telling stories through the clothing we wear, along with how and where we adventure in them through our every-day is so special to us. We hope that all ladies truly feel empowered by the clothes they wear, guiding them with ease from work to home, and anything in between. The women in this photoshoot are small business owners around the Twin Cities area. We wanted to interview them on their passions and businesses, along with learn about each of their stories. They are beautifully bold and confident, and we were honored to be able to dress them in KISA for this shoot! 
Brett Dorrian Benedict is a dear friend of ours and owner of Brett Dorrian Studios, located here in Mpls. She is a photographer, certified multi-media makeup artist, and an overall amazing boss lady! At Brett Dorrian Studios, she provides services ranging from personal shopping to professional headshots. Read on to learn more about her...
// Questions //
Briefly explain the story behind you and your business? Your business has really evolved as of lately as you pivot from Wedding make-up to new areas. Please fill us in on all you have been up to!
I started Brett Dorrian Artistry Studios in 2008 as a makeup and photography studio, focusing heavily on the luxury wedding market as it was a perfect fit to book full-time work for myself and my team of artists.  We became the most award-winning bridal team in MN and I had the opportunity to speak locally and nationally on bridal trends along with getting published in several large publications, including the Wall Street Journal.  Over the years, however, I kept coming back to my passion for makeup and photography at its simplest form, and that was to make people look good and feel good.  Working weddings meant you did that for one (very, very important) day- but I wanted to find a way to make a difference to clients every day.  While I still did media makeup for corporate and commercial clients as well as private client photoshoots, I wanted to shift our focus.
After 10 years in business I began thinking about an evolution for the studio- a sort of 2.0 phase for the next decade of work- which I put into place over the past year and a half.  I minimized my team of 20 artists down to just myself and started declining weddings (which I had to way back at the beginning of this transition since that's how far in advance we were booking).  
I help clients put their best face forward so they can elevate how they show up for life and work.
Inside look at the studio
Before and Afters!
What do you love most about styling clients and helping them to feel their best? How does photography tie in? 
I love helping clients unburden themselves from focusing on should-ing on themselves (i.e.  I should really go through my closet, I should really up my makeup game, I should really learn to use a curling iron, I should get a new headshot, etc.).  I love to style clients from makeup and hair to wardrobe and photos so that they can elevate how they show up and shift their time and focus to doing the good work they do in the world.  Photography ties in as a certain kind of freedom in this digital age from groaning when someone asks for a headshot to happily sending over a favorite shot.   
Behind the scenes
Why is storytelling important to you? 
Storytelling is the foundation of everything we do- what we want to communicate to the world, to others, and to ourselves.  It helps to have someone help you tell your story visually in order to improve clarity and effectiveness. We all have just seconds to make an impression on someone.  Think about how clearly we can picture Jessica Rabbit vs. Betty Draper vs. Captain Hook vs. Tiny Tim. In the world of media, characters are described visually in how they are costumed and styled- so if we distill that down to real life, we too are describing ourselves in a split second.  Is your story telling folks who you really are?  If not, I help you refine it.  
Brett in the Royal Blue Classic Coat
Tell us a bit about your own style evolution and & how it has reflected your work with clients?
I started my business when I was at the ripe old age of 24.  I wanted to be taken seriously so I decided to dress as seriously as I knew how- I was up to my eyeballs in blazers and pearls trying to convince everyone this boss lady was a whole grown-up. I still played with lines and patterns to give an artistic, theatrical, and fun flair to my look.  When I started out, I thought it was just about showing that baseline of who you are in that way.  But, over time and as life unfolded, I realized so much about style evolution coincides with life transitions.  
After I hit five years in business and was doing a lot more high profile clients and speaking nationally in the wedding and media makeup industries, I streamlined my work to mostly black and white with pops of red to have more of a signature look.  I wanted people to recognize who Brett Dorrian was from across the room.  Kind of like the Mary Kay pink Cadillac from back in the day. That timeframe ran congruently with me moving into my 30's. I starting shifting away from a-line skirts into sheath dresses and pencil skirts to make the lines less playful.  The blazers stuck around, but I elevated pieces from stretchy sweatshirt-like material to sophisticated material and tailored pieces.  
A lot of people ask if I always wore a red lip and had red nails.  The truth of the matter is that identifying piece of power and confidence came in my early 30's after my divorce from my first husband (that's right- my whirlwind romance with "My Michael" is my second marriage).  Another life transition inspired me to claim an expression of myself I wanted to wear like a badge of honor- an unabashedly feminine and powerful single woman capable of anything!  
Since then as I'm moving past my mid-30's and as my work has relaxed into B2B and lifestyle clients away from as much of the flashy luxury private and commercial clients, I've also relaxed the rules of the super structured pieces and lack of color.  I dress for the client and for the job now. I can't wear the same outfit to a PSA non-profit commercial shoot as I do for family photos in the park, and the same goes for a studio session with an artist. My current transitional challenge is that in freeing up more of my weekend time for the first time in over a decade, I realize I'm severely lacking in whatever the heck "casual" clothes are!  I've never been a casual person and I don't even own a pair of jeans. I need to stop teetering to brunch or hanging out on my deck in the same pencil skirts and blouses that served me so well in my studio world.  
Do you ever have days when you wake up feeling uninspired? What do you do with this feeling?
Totally!  If I have a client booked that day, I dress for the job as mentioned above.  BUT, if I don't have anything scheduled, it can be a challenge to dress for me.  I think that can be an especially relevant issue with the times at hand here as so many of us are working from home with an array of possibly doing homeschooling, house projects, and just trying to process being plucked out of the routines we defined as our "normal" instances.  I make sure that I still do my baseline hair/makeup/getting ready just in terms of being able to control one small aspect of my day even when so much feels out of our control. From there, I like to wear an old reliable so that I feel comfortable and familiar (one of my favorites is a black and white striped sweater dress from KISA).  But, I have some fun with it- like adding in a jaunty kerchief, swapping for bigger glasses, and choosing the hoop nose ring instead of the stud. Basically, I layer something that feels "out there" over something totally safe. It's at least a place to start so that I don't get stuck in analysis paralysis and sit in ath-leisure wear for the whole day.  It's silly, but catching a glimpse of myself in the mirror with a red lip as I straighten the knot on my tied kerchief bandana is just a little gift that keeps on giving when I create my own inspired look.
KISA Poncho with Faux Fur Hood
Brett visiting KISA Boutique
What makes you feel confident, bold, and comfortable in your own skin?
Of course a red lip (Nevermore by Elixery is my favorite), red nails, big red wavy hair, and glasses!  That's my signature that's me through and through. But, along with that I do like my classics accessorized with pops of color, mixed textures/patterns, and still a touch of theatrics (cue the KISA capes).  As my college roommate used to say when I asked if my outfit matched, she'd say, "for Brett Dorrian, it matches."  March to the beat of your own style drum!
Shots from the My KISA Moment Photoshoot
What's your most treasured item hanging in your closet and why?
I would have to say one of my first KISA blazers from years back now.  It's a ¾ sleeve black cropped style with accent zippers in the back and on the sides.  I've worn it for all my big client gigs and speaking engagements since I got it- almost like an athlete has their lucky socks on for the big game.  I feel good, look good, and walk out with confidence every dang time- plus I *always* get compliments on it.  Fashion is a fantastic ice breaker when you're in new company.
What is your favorite KISA piece & how does it integrate with your lifestyle?
The above mentioned miracle lucky blazer is of course a favorite treasure, but I'd also say the classic black cape with the lining that looks like a lively European cityscape!  I wear that to all of my fashion-forward local events as well as anytime we travel.
The favorite KISA Cape Blazer
Brett's KISA shoes and hat
Anything further that you might want people to know: 
Right now, I'm in this beautiful place of having done enough years of the business building and brand building for 11.5 years to be able to enjoy that elusive work-life balance we're all chasing.  I've done a lot of big work, I've been given accolades in a lot of prestigious publications, I've trained and given jobs to dozens of artists; and I've also worked the impossible hours, and said yes to any dollars when that's what you had to do.  I'm able now to only say yes to the right dollars with the right projects serving really wonderful-fit clients. I'm able to approach my work with people who are thrilled with the idea of collaborating with me (whether big or small) knowing that I will be present with them and bring all the skill, talent, and care that I've honed over the years.   
---------------------------------------------------
Where can people find you? 
facebook.com/brettdorrian
@brettdorrianstudios