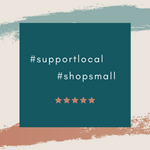 Happy New Year from the KISA family!! We are truly excited for 2021 (as most of us probably are!) and all the adventures or projects that it may bring. 2020 was especially difficult for small businesses, but we are so grateful for all the support we received. Our rebrand project and new website launch would not have been possible without each and every one of you.
We want to give a big shoutout to all our small business friends who have been such a support, and are always there for any advice. We thought it would be nice to start off this year by sharing some ways we can each continue to support local businesses around MN, especially as holiday shopping is over and many pop-ups have closed. Read below and please share with us any other ideas you might have to #supportlocal.
Show them what YOU like!
One of the best and easiest ways to support your favorite businesses is to like their posts, comment, and even save posts or share them with friends. This tells Instagram that you enjoy these posts, and would love to see more from these businesses in your feed. If you see an item or service a friend has been looking for, share the post with them or the business' handles. You can also share their Facebook posts about deals or sales going on so that your FB friends can know about them too.
Reviews!
Give local businesses Google reviews (it can be as easy as leaving a 5 star rating), Facebook ratings, or reviews for products on their site. This helps get the word out to potential customers that this business is trusted, and also that others enjoyed a certain product(s) and why.
Just say hi :)
We decided to move to Nisswa this past summer and have really enjoyed this sweet little town. However, we've also really missed seeing many of you like we used to Downtown. Small businesses owners like us love to see our customers, it makes us so so happy. Whenever you're in the area, stop by your favorite local stores that are open. If you happen to be around the Brainerd area - come say hi to us too!! Even if it's just to chat - we love catching up with you all.
Here's our location: 
25503 Main Street, Nisswa, MN 56468
Post about them! 
One of our very favorite things throughout the years has been seeing how others wear or use their KISA. If you take a picture with a certain item or want to show others your order that just arrived, share it to your feed or stories and tag the business. We promise it will make someone from that business smile extra big when they see it!
Find them on other socials.
Some local businesses have another social media they use pretty often other than Instagram or Facebook, and that you use often too. Check LinkedIn, Pinterest, or Twitter to see if they're on there and give them a follow! We personally love LinkedIn and post on there a bit too. We've also been using Pinterest and love it for all our inspiration/ideas. With so many different social media platforms, it can get overwhelming - follow your local businesses on whichever platforms you like best.