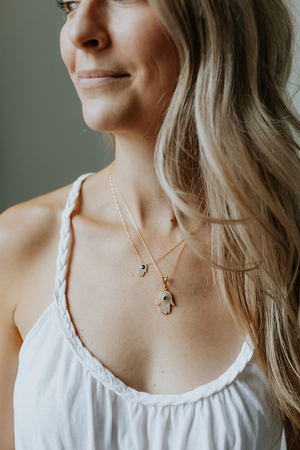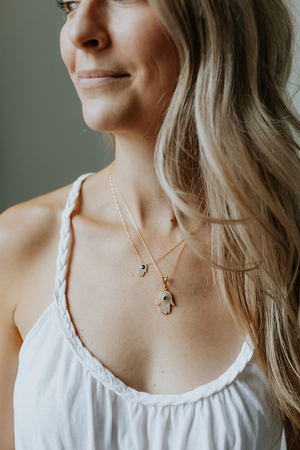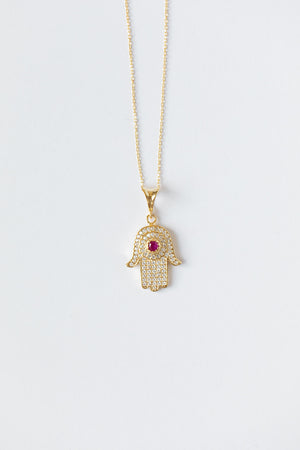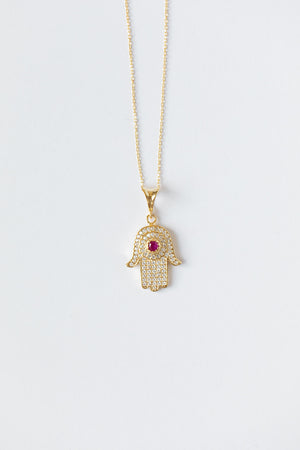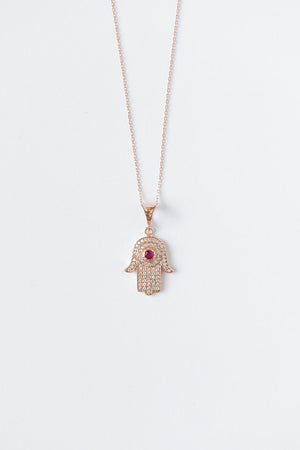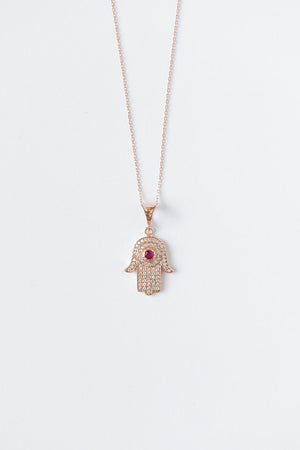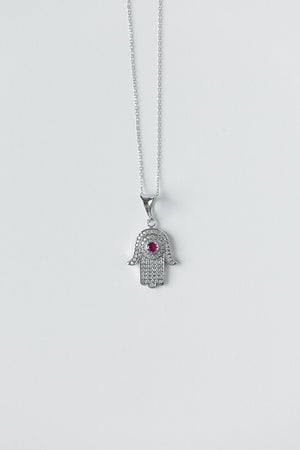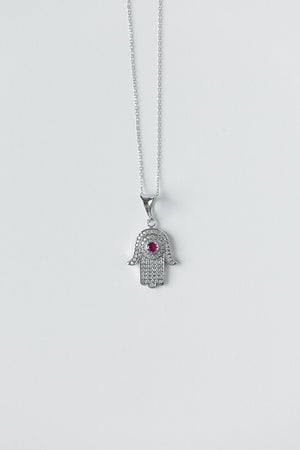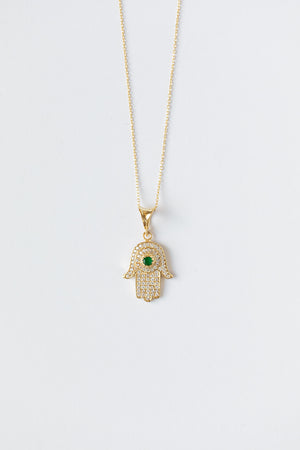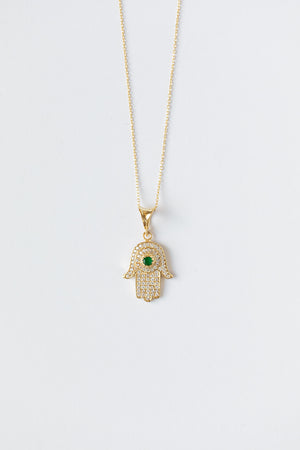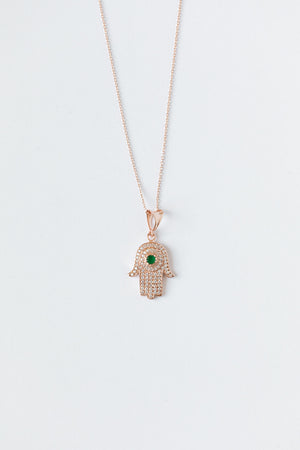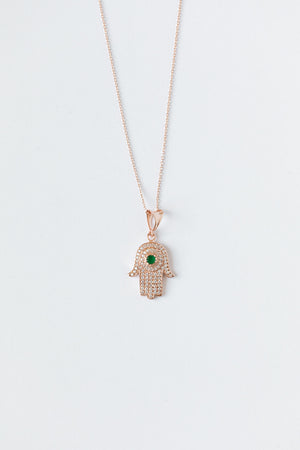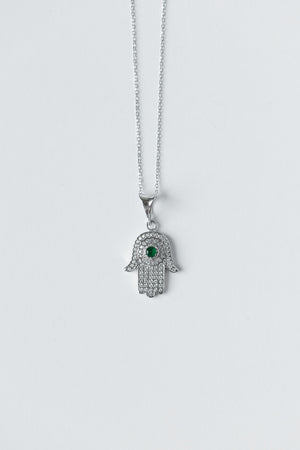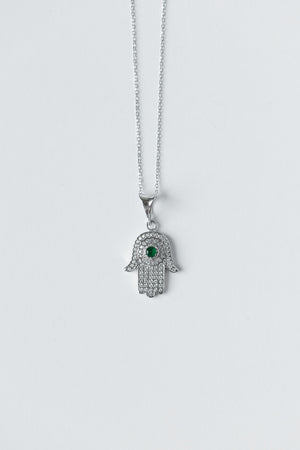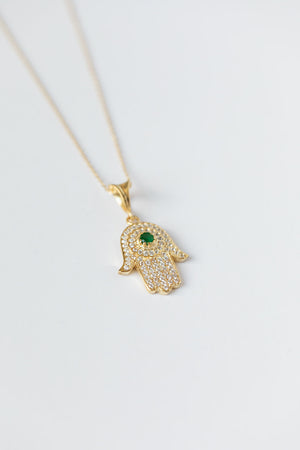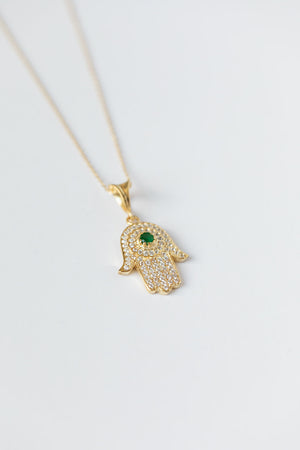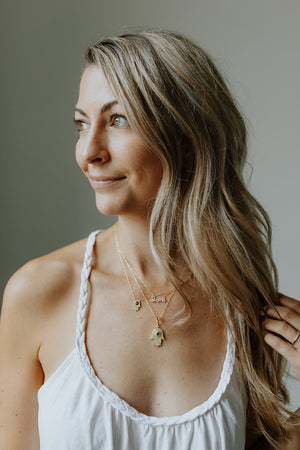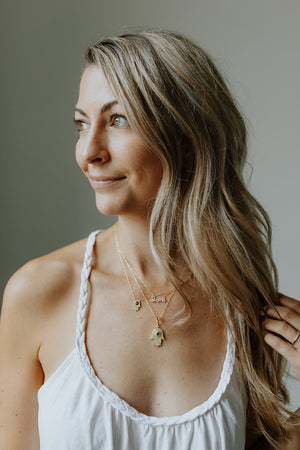 On Sale
Hamsa + Evil Eye Gem Necklace
The Evil Eye protects its wearer from evil, harm, and jealousy. Carrying powerful meaning and cultural traditions, this wearable token will ensure you or your loved one is surrounded by only goodness. 
Try yours as an everyday charm or as a darling touch for a special occasion. 
Each necklace features a sterling silver base with crystal detailing. Available in Silver, Gold, or Rose Gold with your choice of Red or Green "eye." Our gift boxes come with an insert to explain meaning to the recipient.
18" in length
Handmade in Turkey