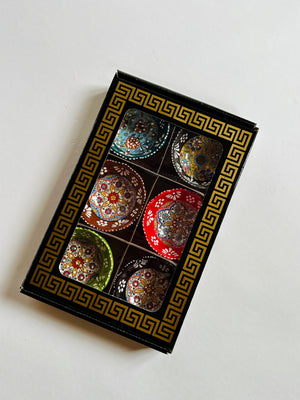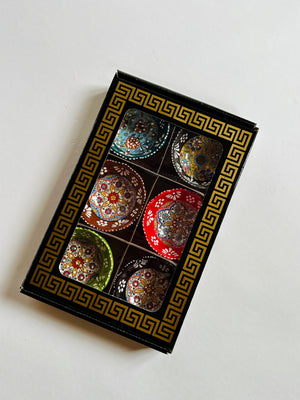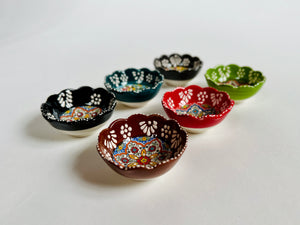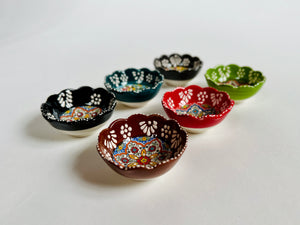 On Sale
Set of Mini Turkish Ceramic Bowls
Our Mini Turkish Ceramic Bowls in a set of six.
Choose between the classic or scalloped edge and get six different color mini bowls for the price of five!
These cute little ceramic bowls are a wonderful gift idea for the holidays, or perfect if you can't pick just one color! Use these mini bowls for jewelry, coins, or any other tiny item.
Colors in the set may include Red, Blue, Navy, Black, Brown, Grey, Yellow, Orange, or Green. Each set will vary in colors.
- Set includes 6 mini Turkish Ceramic Bowls
- Handmade and hand-painted in Turkey
- Mini size measures 3" in diameter
- Food Safe
- Microwave Safe
- Dishwasher Safe
- Lead Free
- Handle with care
As a handmade item, slight variation in pattern and color may occur. Contact us here with any questions.